Chiropractic Treatment: A Safe, Effective Headache Treatment
Chiropractic Treatment: A Safe, Effective Headache Treatment
Written By Mauger Medical on July 13, 2020
---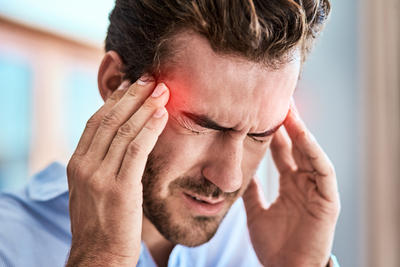 Headaches can cause debilitating pain that can take the joy and energy out of your day.
If you're like a lot of people, you're looking for natural headache treatment that doesn't involve prescription or over-the-counter medications.
During your search, you've likely come across chiropractic adjustments as a headache remedy – but do they work?
Common Causes of Headaches and How to Find the Best Headache Treatment
Trying to figure out why you have a headache can be a struggle because there are so many different causes.
However, the key to finding the right headache treatment for you is first figuring out what's the root cause of the pain.
Why Seek Help from a Corpus Christi Chiropractor?
Your chiropractor can help you find a safe, effective headache treatment.
Based on testing, a health history questionnaire, and an examination, they'll be able to help you find what's causing the pain.
From there, they can recommend various treatments.
How to Choose the Best Chiropractor for Your Needs
When searching for a headache solution, the best thing to do is look at the practitioner's credentials. For example, Dr. Michael Mauger is not just a chiropractor. He's also a registered nurse, has certification in the treatment of TMJ disorder, and graduated with honors.
Dr. Mauger understands what it takes to reduce your pain and can create a treatment plan that suits your needs the best.
Ready to get some relief from your headaches? Contact our team today at 361-993-3917 to schedule a consultation.

Posted In: Adjustments Chiropractic Pain Management Wellness Headache Treatment