Chiropractic Care Shown to Promote An Easier Pregnancy and Birthing Process
Chiropractic Care Shown to Promote An Easier Pregnancy and Birthing Process
Written By Mauger Medical on June 28, 2021
---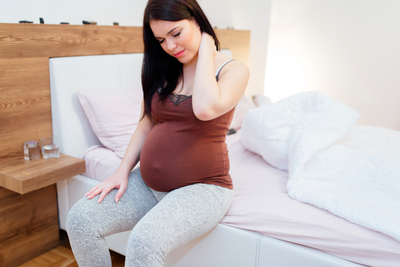 Pregnancy is a joyous miracle that's also physically demanding on the mother's body. Mothers put on weight needed to support a healthy baby, their body changes structure to accommodate birth, and hormones trigger other physical changes. All this is often stressful to the point where stress alone causes pain, too.
At Mauger Medical in Corpus Christi, we implement the Webster technique on expecting mothers so they can have an easier pregnancy and less stressful birthing experience.
How Chiropractic Care Helps With Pregnancy and Birth
The majority of women experience back pain during pregnancy. Weight added to the front puts strain on the back and spine. The good news is you can minimize the strain. Receiving chiropractic care during each trimester can:
Relieve pain in your neck, back and joints

Make deliver 31% shorter

Reduce the risk of needing a c-section

Quell nausea

Enjoy a healthier pregnancy
Our doctors will work to keep your back out of pain by keeping it balanced on your pelvis. Proper balance provides more room for your baby to develop and maneuver into position for delivery. The balance and extra room also remove much of the stress and strain on the mother, and with a happier mother, you have a happier, healthier baby.
We also locate and remove any nerve obstructions we find in the spinal column so your organs and immune system can function optimally. We want to keep you strong and healthy so your baby benefits from being born with a robust immune system.
Our clinic has adjustment tables specifically designed to accommodate a pregnant body and your baby.
Get Specialized Chiropractic Care for Pregnancy In Corpus Christi
Dr. Michael Mauger focuses on providing relief from acute and chronic pain, increased mobility, function, and rehabilitation as well as long-term wellness care to individuals and families of all ages.
Dr. Shannan Girdy used to suffer from migraines and chronic knee pain until she sought chiropractic care, which set her on the path to a career in chiropractic. She has extensive training in adjusting expecting mothers and infants, and has had great success with working with conditions of the shoulder, knees, and ankles.
Have questions or need to schedule an appointment? Give Mauger Medical a call at (361) 993-3917 or go online and fill out our contact form.

Posted In: Chiropractic Pregnancy Chiropractic