Chiropractic Care-Not Just for Pro and College Athletes
Chiropractic Care-Not Just for Pro and College Athletes
Written By Mauger Medical on July 28, 2021
---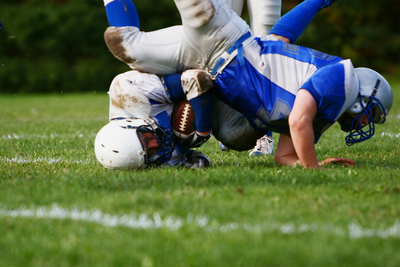 If you've sustained a strain, sprain, swollen muscles, agitated tendons, joint injuries or even a dislocation, one of the best things you can do is seek chiropractic care. You'll heal so much faster than if you try to tough it out and push through the pain.
At Mauger Medical in Corpus Christi, we want you to know that--regardless of your activity level--chiropractic care can benefit you. We can help you stay active longer and recover after many types of sports injuries.
Chiropractic and Sports Injuries
Chiropractors have a variety of tools/procedures in their kit for athletes. At the core lies spinal manipulation to realign problem areas. This restores range of motion, improves blood flow and enables your body to heal itself. At Mauger Medical, we'll also work with you to improve flexibility and strengthen muscles to help prevent re-injury.
Injuries are either gradual or sudden. Chiropractic care works to reduce stress on your joints and restore balance. Athletes can feel the difference in as little as two treatments. Chiropractic care is beneficial for shoulder injuries, knee injuries, most back injuries, hip injuries, and more.
Get Specialized Chiropractic Care for Pregnancy In Corpus Christi
Dr. Michael Mauger focuses on providing relief from acute and chronic pain, increased mobility, function, and rehabilitation as well as long-term wellness care to individuals and families of all ages. He has extensive training in extremity adjusting.
Dr. Shannan Girdy used to suffer from migraines and chronic knee pain until she sought chiropractic care, which set her on the path to a career in chiropractic. She has extensive training in adjusting expecting mothers and infants, and has had great success with working with conditions of the shoulder, knees, and ankles.
Have questions or need to schedule an appointment? Give Mauger Medical a call at (361) 993-3917 or go online and fill out our contact form.

Posted In: Chiropractic Sports Injury Treatment