Can Chiropractic Care Treat Headaches and Migraines?
Can Chiropractic Care Treat Headaches and Migraines?
Written By Mauger Medical on December 15, 2021
---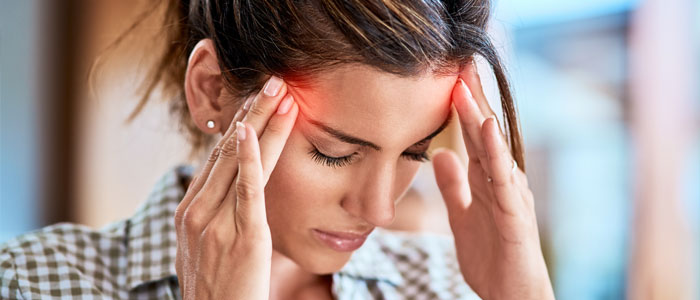 Headaches are one of the most common causes of missed days of work and school. Over three-quarters of people experience headaches every year, and many people struggle with the pain of chronic headaches, which occur on 180 or more days each year. When many people think of dealing with headaches, they think of reaching for an over-the-counter pain medication, but there's a different option.
Chiropractic care is effective at treating headaches without medications by addressing the cause of the pain instead of just masking it. More headache-free days could be yours thanks to chiropractic treatment at Mauger Medical.
Common Types of Headaches
There are hundreds of different types of headaches and headache causes, but some are more common than others. Cervicogenic and muscle tension headaches are two of the most common types. Cervicogenic headaches are caused by structural and soft tissue issues in the neck, while muscle tension headaches happen in response to muscle tenseness and strain along the neck and upper back.
Drug-induced headaches are a particular problem for people with chronic headaches. These headaches are part of a cycle that occurs when someone takes NSAIDs or aspirin to control headache pain. The headache may subside temporarily, but when the medication wears off, the headache returns.
Migraines, an especially painful form of headache that tend to occur in women more often than men, are identifiable by the location of the pain—usually on one side of the head—and in the additional symptoms they cause, including nausea and vomiting.
Chiropractic Care for Headaches and Migraines
Dr. Mauger and Dr. Girdy help many patients overcome headaches through chiropractic care. In fact, Dr. Girdy used to suffer from chronic migraines, which were resolved with chiropractic treatment. Chiropractic treatment is effective for headaches because it focuses on the spine and the surrounding soft tissue, where many headaches of all kinds start. Regular treatments can resolve most headaches without the need for medication.
To get chiropractic care for headaches, you will first undergo a consultation, so that Dr. Mauger or Dr. Girdy can determine the best treatment plan for your specific symptoms. Then, you'll receive personalized care designed with your particular needs in mind.
Take the First Step Towards a Life Free of Headaches
Let Mauger Medical help you find relief from pain with chiropractic care for headaches in Corpus Christi. To make an appointment, complete our online form, or call our office at (361) 993-3917.

Posted In: Chiropractic Headache Treatment Migraine Treatment