7 Signs of Whiplash and Why Visit a Chiropractor for Whiplash Treatment
7 Signs of Whiplash and Why Visit a Chiropractor for Whiplash Treatment
Written By Mauger Medical on March 4, 2020
---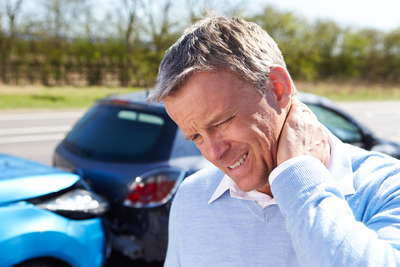 Do you need to see your chiropractor after a car accident?
Yes – even if you don't have immediate symptoms. Failing to see your Corpus Christi chiropractor for evaluation and possible whiplash treatment can result in chronic, painful conditions.
Save yourself from this eventuality by keeping an eye out for whiplash symptoms and seeing your chiropractor as soon as you can.
7 Signs You Might Have Whiplash
The following symptoms are indicators that you might need car accident treatment from a qualified chiropractor.
Neck pain and stiffness
Loss of range of motion in the neck
Headaches that start at the base of your skull
Pain or tenderness in your neck, shoulders, and upper back
Numbness or tingling in your arms
Dizziness
Fatigue
While these are the most common symptoms of whiplash, some patients present with blurred vision, insomnia, ringing in the ears, irritability, concentration and memory problems, and depression.
Why You Should Get Chiropractic Whiplash Treatment
When your neck is forcefully snapped back and forth during a collision, the muscles, tendons, and ligaments are overextended. Before creating a car accident treatment plan, your chiropractor will evaluate the type of damage that you've sustained, which can include:
Joint dysfunction (Injuries to neck joints can result in misalignment, as well as loss of joint resiliency and shock absorption capabilities)
Faulty movement patterns (Disruption of stable movements, which can lead to increased muscle and joint strain)
Muscle dysfunction (Muscle pain and weakness)
Disc derangement (Disc tears can occur, allowing the gelatinous material within the disc to seep out, leading to nerve irritation. In extreme cases, disc herniation can occur.)
Each situation requires a different approach to whiplash treatment.
Joint Dysfunction: Chiropractic adjustments
Faulty Movement Patterns: Stabilization exercises
Muscle Dysfunction: Prescribed stretches and massage therapy
Disc Derangement: Exercises that will be done in-office and at home
Your Corpus Christi Chiropractor Takes an Individualized Approach
No two cases of whiplash are exactly alike. That's why Dr. Michael Mauger, DC, RN, a certified whiplash trauma practitioner, takes an individualized approach to care. After a comprehensive evaluation, Dr. Mauger will recommend treatments that are based on your needs, so you can be sure you're getting the very best care for you.
Do you display the signs of whiplash? Contact our team right away to schedule an evaluation at 361-993-3917

Posted In: Auto Injury Back Pain Chiropractic Pain Management Subluxation Whiplash Neck Pain