5 Best Treatments for Sciatica Pain and How Your Chiropractor Can Help
5 Best Treatments for Sciatica Pain and How Your Chiropractor Can Help
Written By Mauger Medical on February 22, 2021
---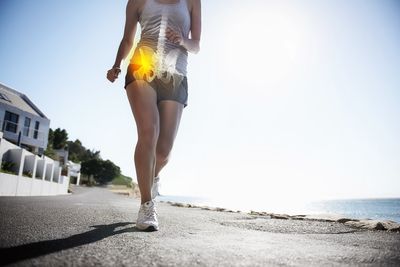 The sciatic nerve is the largest nerve bundle in your body – and you have one in each leg.
Each nerve runs from your lower back to your feet. It's approximately three-quarters of an inch in diameter.
As you can imagine, compression of a nerve this large can result in debilitating sciatica pain. Fortunately, your Corpus Christi chiropractor has some solutions.
Top 5 Treatments for Sciatica Pain in Corpus Christi
If you're dealing with sciatica pain, you have options. Below are just a few ways you can ease the pain and improve your mobility.
1. Spinal Adjustments
One of the main causes of sciatica pain is nerve compression caused by spinal misalignment. Your Corpus Christi chiropractor can realign your spine, easing the pressure and tension, while improving blood flow.
2. Yoga
This is a proven source of relief for people with low back pain issues.
The mindfulness exercises can help to:
Reduce stress
Strengthen muscles
Promote flexibility
The result is less tension, inflammation, and pain.
3. Acupuncture
This improves the flow of energy through your body, which can get stuck and stagnate if there's some sort of injury. An acupuncture therapy session is so relaxing that patients often fall asleep, and they start to notice pain relief within a few sessions.
4. Therapeutic Exercises
Your Corpus Christi chiropractor can recommend and help you perform various therapeutic exercises. The goal is to increase flexibility and strengthen your core muscles. Dr. Mauger will recommend you do these exercises regularly at home, too.
5. Massage Therapy
Trigger point massage therapy can help ease muscle knots. Releasing muscle tension can amplify and accelerate spinal adjustments, ensuring that you get relief from sciatica pain even faster.
Do You Have Other Health Concerns? Let Us Know!
Dr. Michael A. Mauger is a Corpus Christi chiropractor, as well as an RN (registered nurse). His training puts him in a unique position to help his patients not only get out of pain but also improve their overall health.
If you have any health concerns or want to get to the bottom of why you're in pain or have zero energy, Dr. Mauger is ready to put his 40 years of experience to good use for you. He wants you to live a pain-free life full of energy and optimal health.
Are you experiencing back and leg pain? We can help! Contact our team at 361-993-3917 to schedule an appointment.

Posted In: Chiropractic Wellness